My Current Airplane: 1979 Nanchang CJ6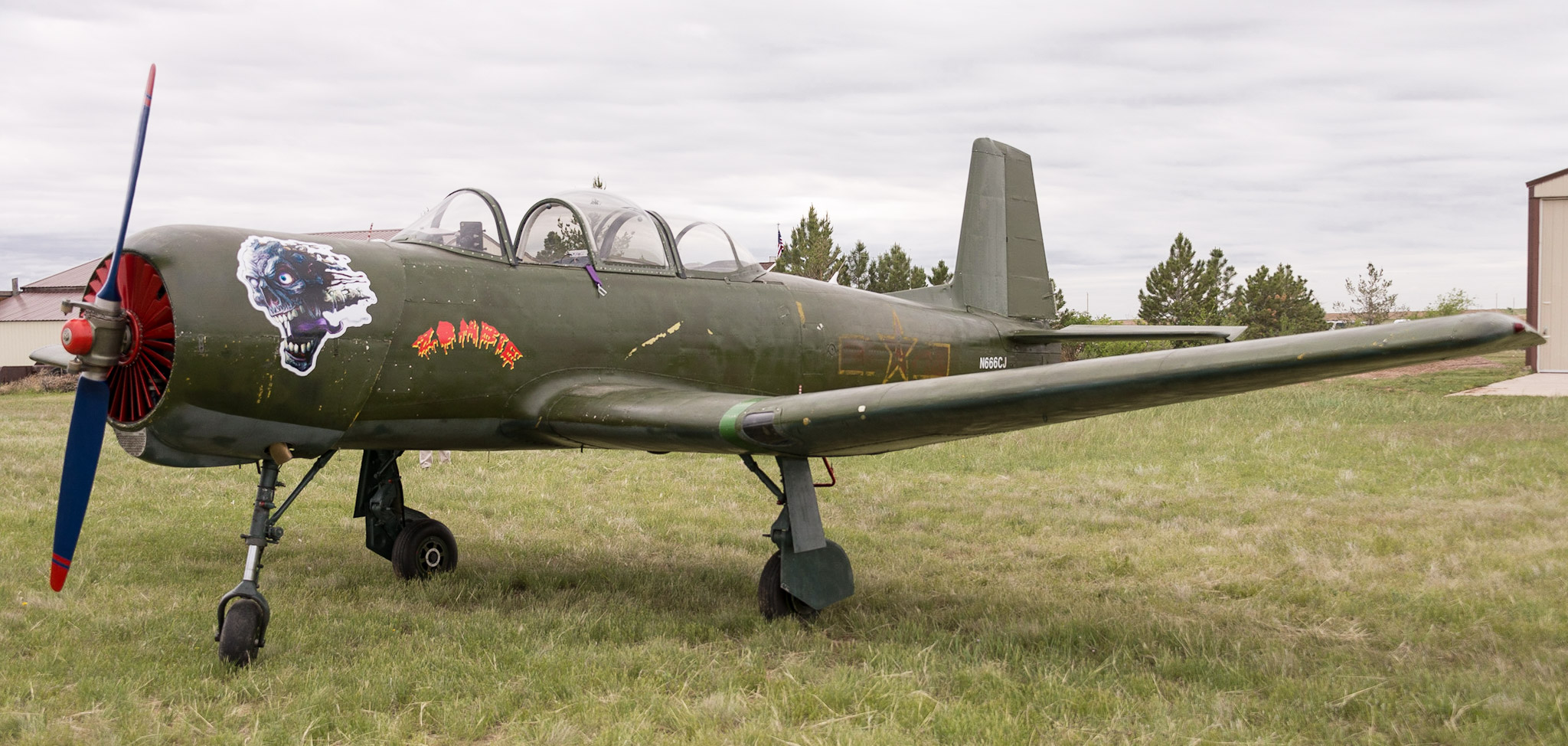 Airplanes I Have Owned

Since I have a pretty deep love of aviation, I've owned a few airplanes. While this sounds extravagant, I've found that this keeps the costs down quite nicely. If you disagree, try renting a fast retract for 30 days so that you can explore Canada. If you can even find someone to rent such an airplane, the daily minimum rental is typically 3 hours at $150 per hour - or $400 per day. I'd rather own! Here are the airplanes I've owned over the years, in chronological order:
1959 Cessna 150 - my primary trainer while in graduate school at University of Arizona. Bought it for $9,500 and sold it less than a year later for $11,000.



1958 Cessna 172 - thought this was a great plane. Long range tanks made it possible to go from Calgary to Victoria in one leg - 5.5 hours. Hell of a lot better than 12 hours of driving and 3 hours of ferry rides! Learned how to handle short fields. Used an 800' turf, one-way, 5 degree slope with 150' fir trees at one end (not the approach end, thank you very much). Once, with my father (an ex-pilot), we slid off the end into some brush because the runway was slick with dew and I was carrying too much speed on final. Just barely nosed into the high grass as I killed the engine. We pushed it back out, re-started and taxied to tie down. No problem - except for the pucker factor!



1972 Piper Warrior - very nice basic airplane. Discovered that I prefer low winged steeds to high wings. Very comfortable. No real difference between it and the 172, once you learned to fly the approach properly. Got it in and out of the same one-way strip on Saltspring Island, too. This is the airplane where my wife really started to think that traveling by private aircraft would be a nice lifestyle.



1979 Super Decathlon - got tired of basic airplanes and decided to try my hand at aerobatics. Loved inside maneuvers! Pulling 6g's for loops was real fun. Didn't like outside stuff. Made my eyeballs red and felt too funny. Stopped after barely getting the Sportman's routine. Nice cross country plane actually. Managed to fit wife and dog for several trips from Calgary to Missoula. Felt very comfortable landing it on a road (my one precautionary landing due to ice fog). Dad liked it because it reminded him of his learning to fly in a very old Bellanca.



1965 Mooney M20E - my first retractable. Wonderful go-fast airplane. I barely fit (I'm 6'3"), but once I strapped it on, I loved the speed and the fuel economy. A little touchy to slow down and land, but well worth the effort. We used it quite a bit to fly into Victoria and a short 1/2 gravel, 1/2 pavement strip in Duncan (trying to avoid $6/day tie-down fees at Victoria International Airport or the Victoria Flying Club). Duncan only expected a donation of $1/day.

We used it exclusively during my 6 month sabbatical in Tucson. So glad that my wife loves to fly!



1962 Cessna 210B - high performance and complex. Yes! This is truly a great airplane. All the talk about cracked saddles and stuck gear is completely unfounded. Bought it practically runout and ran it 250 hours past TBO. These big fuel-injected Continentals just keep on going - did oil analyses every oil change just to monitor trends. They'll tell you when they're ready for overhaul. Ran it exactly like the book, right at peak anytime 65% power or below. However, the family started to grow. Before selling it, we had a 1-year-old, 60 lb. yellow lab and all the stuff to go with. Could easily stay under gross, tho' not by much, but just didn't have enough room to carry the bulky items.

Went fishing into unimproved grass strips in Canada several times. Can you believe the size of the bull trout that my father-in-law caught? Quite the fish fry (we threw back the big one)! My kids are going to grow up with aviation.


1984 Cessna Turbo 337 - bailed due to fear of Vmc and bought a suck-and-blow. Lovely airplane, but too loud and not very much space inside. We had a 2-year-old at that time and the dog. Tough to travel easily. Loved the elevator ride up to 12,500', though. Just set the power and GO.



1964 Cessna 310I - Decided to get a multi-instrument rating, because I just didn't like the idea of owning a Cherokee Six-300; the only single I could afford that had the room I needed. I know that my maintenance budget is going to skyrocket with a twin, but sometimes... this will probably be my last airplane for quite some time. I love it. It seems to fit me. Speed, load, range, and space. What more can you ask for?

I met an old friend from England when he came over to Las Vegas and flew them for a site-see. Very much fun.

1958 Cessna 182A - well, I guess I'm a little nuts. I now have TWO planes. Update - we sold it. I loved this airplane. Back to the basics of flying. Johnson bar for flaps, smooth engine, quick, light, nimble - just a lot of fun. But, my partner got the hots for more speed! So...

1971 Cessna Turbo 210 - this is completely nuts. Two FAST, gas-guzzling planes. At least with the 182, I could argue that it was a "low and slow" compared with the twin. Not now.
UPDATE: Partner wanted out and we sold this airplane. Now I can focus on my 310!

1964 Cessna 310I - Updated...

Nanchang CJ-6A - I bought a project airplane, and am assembling it. Hope to be formation flying it shortly. Love the look and feel of this airplane.